Prices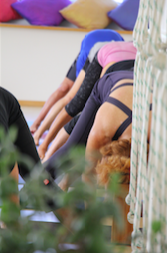 We offer a reduced concession rate for committing to 10 classes. These passes are valid for six months. If you haven't used up the amount within six months the account will expire. If you wish to be able to access the money in your account again, a top up of $100 will give you access to the full amount.
All of the 10 class passes can be used to come to any of the classes on our timetable. So you can mix and match your classes each week. We keep track should there be a difference in price from class to class. We encourage you to come to a variety of classes and try all our teachers to find what suits you.
Terms and Conditions
It is important before undertaking a yoga class for the first time that your instructor has an understanding of your needs and of any physical issues that you may have. Please take your time to complete the enrolment form so that we can offer you the best service and care possible. Yoga postures can be enhanced by the teacher adjusting you. If you do not wish for any physical adjustments, please advise your teacher. Wherever there is a change in your health please also let your teacher know. 10 class concessions and $110 account top-ups are non refundable. They cannot be exchanged for goods. They are valid for 6 months from time of purchase. They expire at the end of the 6 months period, however any top-up within that period will automatically carry the balance forward.